About us
West London Waste Authority (WLWA) is a statutory Waste Disposal Authority (WDA) responsible for disposing of waste produced by 1.7 million residents, collected across the London Boroughs of Brent, Ealing, Harrow, Hillingdon, Hounslow and Richmond upon Thames. This includes the waste collected from households and at household waste sites.
We also are responsible for:
Transporting and recycling or disposal of waste;
Storing and disposing of abandoned vehicles removed by the boroughs;
Running three waste transfer stations; in South Ruislip, Brent and Brentford.
The six London Boroughs and West London Waste Authority work together in partnership to achieve higher recycling rates, diversion from landfill and the overall reduction of waste. We share key management information, best practice and changes in legislation that could impact on waste management operations and policy.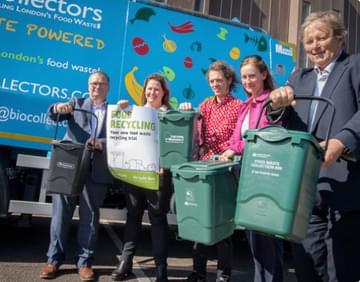 We have been focusing on treating our waste as a valuable resource for many years and make the best use of what we handle in an effort to move away from a 'linear economy' (take-make-discard). We've been successfully diverting waste from landfill in the last 5 years since landfill is the very last thing we want to do with waste.
We are continuing to innovate ourselves to move towards a more circular economy— a way in which the society recirculates materials to keep them in use for longer through reuse, repair, remanufacture and recycle and design out waste from our system. This means that we are extracting less raw/virgin materials, reducing pollution and our impacts on the natural environment.
Waste Authorities have key roles to play to facilitate a circular economy and enable the public to embed the principles into their daily lives by acting as a 'resource transformation body'.
Explore West London Waste Authority
Download our 2021 Annual Report and learn more about the great work that has been happening in our six boroughs over the past year.
Find out more
Download the West London Waste 2020-2025 Business Plan
Download