News
How are you going to re-use for Zero Waste Week?
Published: 22nd April 2022
Two weeks ago we asked you what re-use meant to you and if you could re-use something else to celebrate the 8th national Zero Waste Week. Now that Zero Waste Week is here, we're bringing you even more ideas for something you could do this week.

If you've not yet signed up to support the week and receive the daily emails it's not too late – sign up today.
From Monday to Friday you can receive daily emails to help use get the most re-use from plastics, tins and glass, food and drink, furniture and electricals, and finally paper and cardboard.
We don't know what those emails are going to suggest but here are some of our ideas to give you even more choice!
And finally it's Friday, time for a spotlight on paper and card

How much paper and card comes in to your home or office every day? As it's such a popular material we have re-use guides for many of the different ways it appears. Check out our guides for: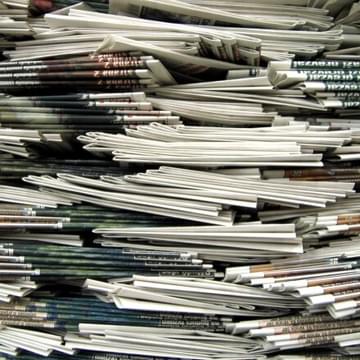 Thinking about electricals and furniture on a Thursday

These are not items we need to buy or get rid of every day. Electrical items are the fastest growing waste stream but there are still uses for many of the items you no longer need. See our re-use guides for mobile phones, computers and electricals for ideas. If you have any than you want to learn to repair, there are events being held in west London in September for the Festival of Repair, see if there are any electricals Restart events you want to attend.

At one of the furniture re-use organisations in Greenford there's a workshop that repairs white goods and then makes them available to the public for sale at affordable prices with a 6 month guarantee
We are lucky in west London to have a number of charities that accept donations of furniture and you can go along to their shops to see what you can find. For details of these shops read our furniture re-use section to find the ones nearest to you.
Food Glorious Food Wednesday
Yes, we're talking about leftovers. Whether it's just a forkful of pasta, meat from the roast or a couple of extra baked potatoes from your barbeque at the weekend these items are food can still be used to make up a great meal for you.
If you've had a look around our website before you will have seen our 7 steps to reducing food waste. Take a look at lots of different recipes you could use, search using the ingredients you have in the recipe section of the Love Food Hate Waste website, ask your friends on Facebook for suggestions or be part of the recipe sharing community supporting Zero Waste Week.
Another way to re-use your food waste is to think about composting, most councils are part of a national agreement which means you can buy reduced price compost bins and have them delivered to your door. We've also got compost tips on our website and you can follow our own compost heap with #compostwatch on Twitter and Facebook.
Tuesday – Let's look at tins and glass
Perhaps not the first items you think of to re-use but there are quite a few things you could do. If you search for ways to re-use tin cans in any search engine and look at the images you find you'll see lots of different ideas including as plant pots, desk tidies, robots and lanterns. Cake and biscuit tins can obviously be used over and over again for new cakes and sweets, we have a few in our office which stop the latest packets of biscuits going soft or as storage for toys – surely a few of us have tins of lego hanging around!
You could even create models with cans if you want to. This model car obviously made from a used drinks can and a small piece of wood for the base was discovered by our Waste Minimisation Coordinator a couple of years ago.Glass jars and bottles can also be used over and over again. Perhaps you don't make your own jam or chutney to refill them with but maybe you know someone else that does.
You can use jars as candle holders, vases, for storage of other things like buttons or nails. Our Perfect Portionschallenge on our love food save money stalls is a perfect way to make use of them! Wine bottles with a candle in the neck is quite a common sight in some pubs and restaurants.
They can also be used to make drinking glasses and other unique presents. This is just one website selling items like this, there are lots more out there. Not something to try at home though!
A huge example of glass bottle re-use is the temple in Thailand built entirely from glass bottles, over 1 million have been used so far.
Monday – It's time to re-use plastics today
We know that working out which plastics to recycle is confusing, but there are so many you can re-use before needing to worry about whether or not it should go in your recycling bin or not. Check out our re-use guide for plastic packaging for a few ideas for some items.
As well as these have you thought about how to re-use plastics bags? From October a new charge comes in for plastic bags, in some shops you'll be charged 5p for a bag for more information about the charge look at the guidance from the government but it's really easy to say no to plastic bags and to re-use them. Here are just a few ideas for you:
Keep a plastic bag in your bag or car ready to use when you go to the shop
Set up a plastic bag store at work so anyone can dip in to it when they head out to get lunch or a few bits and pieces
Use the plastic bags around magazines or vegetables as poo collection bags for your pets
Make a plastic bag rug or knit something with them
For more ideas read our re-use guide for bags
And finally, remembering to refill and re-use a plastic bottle just once makes a difference
There are so many different ways to re-use items made from plastic. Share your ideas with Zero Waste Week and us on Facebook and Twitter.
We'd like to think most of these are quick and easy to do but with the wide variety of items in your home and things you might be wanting to get rid of we'd love to hear and see your ideas for re-using anything else!
So share it on line with both Zero Waste Week and ourselves. If you haven't yet signed up to the Zero Waste re-use challenge do it today.