Search West London Waste
133 results
Textiles are one of the most polluting industries in the world and have a huge carbon impact with each garment produced.
Cotton is estimated as the largest user of water of all agricultural commodities, representing more than half of the irrigated agricultural land globally. An average cotton t-shirt can require 2,700 litres of water and an average pair of jeans can use over 10,000 litres of water.

Even in a city with a great public transport system you may still find the need to use a car for some journeys, after all, if you've done a really huge food shop or bought a new gas bottle for your barbeque then carrying this home on public transport is not something to look forward to. In London though there are other options available to give us alternatives to buying and maintaining our own car.
Metals can be recycled and turned into new household products like tins, cans & aluminium foil. Aluminium foil is a common sight in most kitchens. It can be used for many things including wrapping sandwiches, covering chocolate bars and Easter eggs and as a takeaway container.
Last year West Londoners threw away 1,700 tonnes of electricals in the rubbish bin instead of repairing or recycling. This is a huge waste of resources, especially when you know the amount of virgin resources it takes to create your electricals, which will end up being wasted.

Bottles, cups and even phone screens, glass plays a big part in our daily lives. Glass is often recyclable and can be put out alongside your kerbside recycling.
Plastic is a very useful material but can be harmful if not recycled properly. The biggest issue is single-use plastics. Approximately five million tonnes of plastic is used every year, nearly half of which is packaging.
There are lots of different types of plastic. Each type has different chemical properties making them hard to recycle all together. When you look in your rubbish bin, most of the items in it, after you've recycled everything you can, are made from plastic. For example, shrink wrapping and trays for meat and fish. You can take easy and quick steps to reduce the amount of plastic you throw away.

The winners of the 25th anniversary LGC Awards have been announced!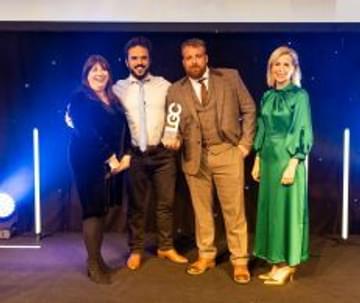 If you are a charity or not-for-profit organisation based in West London, you can request we waive our charges by completing the online application form. You will need to attach proof of your status as a not for profit organisation and your waste carriers registration.
Before you complete the form, please check the terms and conditions.
Only cement bonded asbestos from residents is accepted and this is by appointment only. Cement bonded asbestos from businesses and traders are not accepted. No other types of asbestos are accepted.
You must live in the London Boroughs of Brent, Ealing, Harrow, Hillingdon, Hounslow or Richmond if you wish to dispose of asbestos. There is a charge to dispose of cement bonded asbestos.