News
International E-Waste Day
Published: 13th October 2022


Today marks International E-Waste Day, an opportunity to reflect on the impacts of e-waste and the necessary actions to enhance circularity for e-products.
According to the United Nations, in 2021 each person on the planet will produce on average 7.6 kg of e-waste, meaning that a massive 57.4 million tons will be generated worldwide. Only 17.4% of this electronic waste, containing a mixture of harmful substances and precious materials, will be recorded as being properly collected, treated and recycled.
Reuse is important, especially when research announced that almost 20 million unused but working tech items are being hoarded in the UK. Electronics that are in working condition should always be offered for reuse and sites like gumtree, Facebook marketplace and freegle offer free listings. If you have any small broken electricals that need recycling, use TRAID's free home collection service - just add a bag of small electricals to your textile collection.
Brent Fixing Factory
We're proud of the first ever fixing factory at a recycling centre in the UK, being right here in west London. Brent Fixing Factory fixes laptops and tablets which would otherwise end up as electronic waste. Situated in the heart of Abbey Road Household Reuse and Recycling Centre, laptops are rescued from waste streams, repaired and given back to someone in the community who really needs it.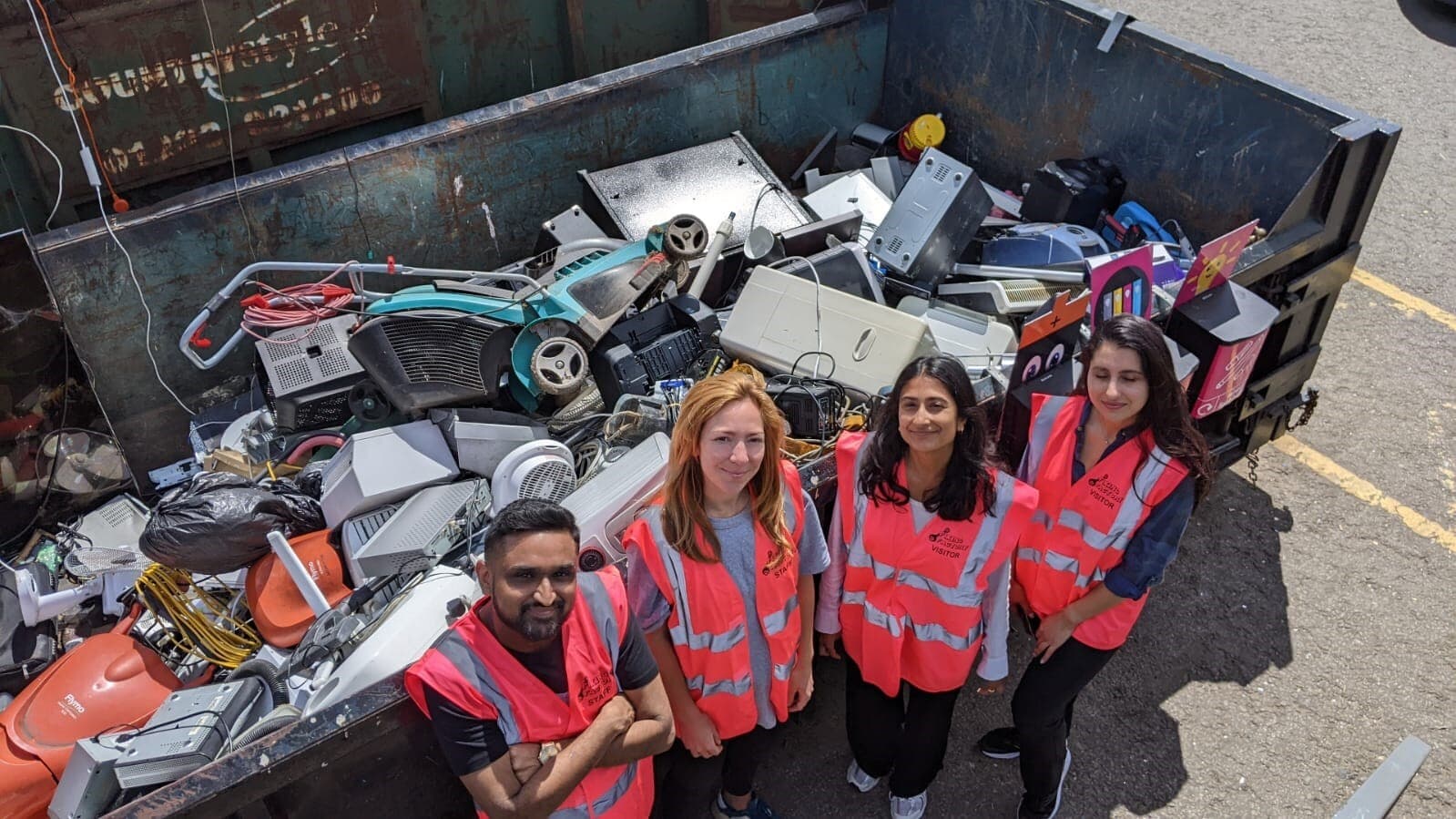 Just in the past month, we have saved a whopping 33 devices from becoming-waste this month. That's 14kg of waste and 1073kg of CO2 equivalent diverted! After 6 months, we've saved around 230 devices from becoming e-waste. Nothing is wasted at the fixing factory, we're using the laptops that we can't refurbish for spare parts.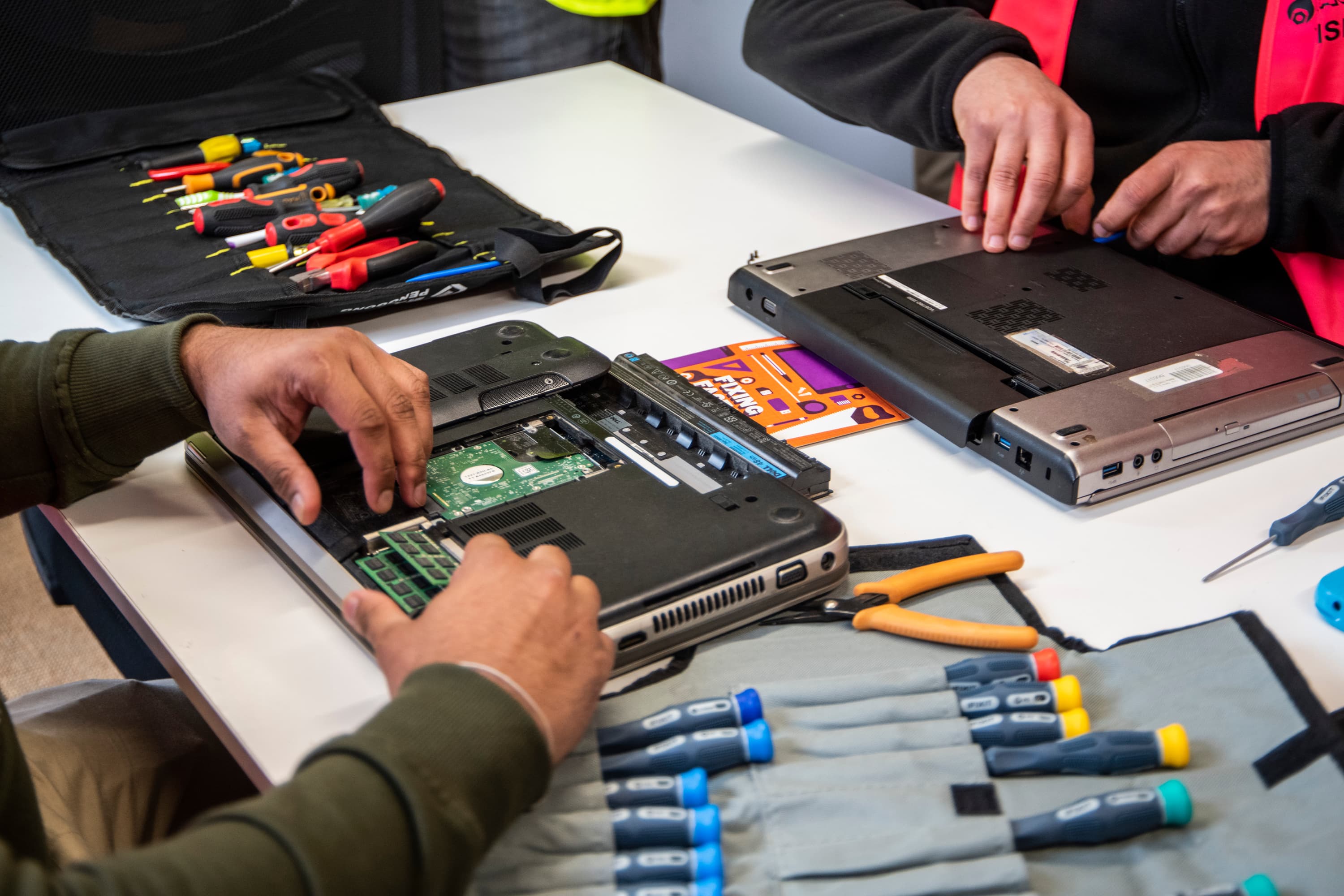 At the August and September Dr.Laptop events, we treated 23 devices: 10 were fixed on the spot and 11 were repairable, just needing a spare part or advice about finding a local repair shop. You can find reliable repair businesses in London with our new directory on our website here.
The Repair Directory is run by the Restart Project and focuses on reliable businesses that meet three main criteria: clear warranty terms for the repairs, at least 80% positive online reviews, and having a physical address they could be contacted at.
To learn more about our fixing factory and how you can volunteer, attend an event or donate a device, visit www.fixingfactory.org/brent