What is Swishing?
In its simplest form, a Swish is a clothes swapping party where good quality clothes are used as currency to get, wait for it… more clothes. Brilliant isn't it?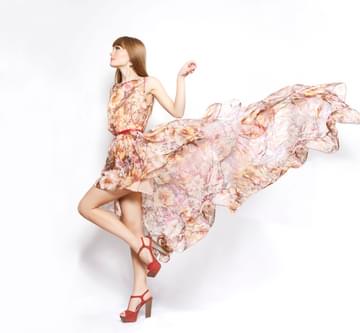 Why Swish?
I mean why wouldn't you? The free clothes, shoes and accessories are pretty attractive already isn't it? We all like to have new clothes. Fashion changes so fast these days and new styles and ways of dressing are available at all price ranges and in so many outlets.
But as items become more disposable – perhaps due to how cheap they are in the shops, or how quickly tastes change – an increasing amount of perfectly wearable items end up in the bin. Every year an estimated £140 million worth (around 350,000 tonnes) of used clothing goes to landfill in the UK.

The average UK household owns around £4,000 worth of clothes – but around 30% of clothing in the average wardrobe has not been worn for at least a year. It's estimated we only wear 13% of our wardrobe regularly.

The average UK woman has 22 items in her wardrobe that she has never worn.

Clothes, footwear and household textiles are responsible for water pollution and greenhouse gas emissions - whopping 2,700 litres of water is needed to produce just one t-shirt, which is enough drinking water for one person for 2.5 years! It is also estimated that 0.5 million tonnes of microfibers are released in the ocean every year from washing synthetic fabrics. That is 35% of primary microplastics released into the environment
What can I expect at a Swish?
Everyone brings along their unwanted items for the first hour. Items that are accepted to the Swish are exchanged for tokens.

Then there's usually a short break whilst the items get put on to the rails. Sometimes there may be some light entertainment.

Finally the Swish opens and it's time to browse the rails of clothes, decide what you want to take, and swap your tokens for new items.
Simple! You could get a whole new wardrobe and feel good about saving useful items from landfill.
I'm ready to GET SWISHING
That's exactly what we want to hear! But where do you find these treasure troves?
The first step is to like our Facebook Swishing page GET Swishing, so you can keep up to date with the latest events going on around west London. You can also sign up to the Get Swishing newsletter here.
Follow Get Swishing on Instagram to keep up to date and for all kinds of sustainable fashion inspiration.
If you don't live in west London, try these resources for upcoming swishes in your neighbourhood:
http://www.loveyourclothes.org.uk
Want to hold your own?

You need look no further than our 5 Step Swishing guide.
Our guide breaks down everything you need to know to run your own Swish into 5 simple steps. The guide also includes a series of planning tools including: safety advice, posters and event checklists to make sure you've not forgotten anything.
Swishes can make great fundraising events by charging a small entry fee. They're also fabulous for just a bit of fun with friends over a glass of wine.
If you plan to hold one in west London then we can help! We can supply equipment (rails, hangers, tokens etc.) and help promote your event. Please contact us for more details at info@westlondonwaste.gov.uk.