Why Should You Care About Food Waste?
Why Should You Care About Food Waste?
Reduce your impact
Excess food waste is harmful for the environment; it creates methane, which is a greenhouse gas 25 times more damaging than carbon dioxide.


Do the right thing
Most of the food sent for recycling is taken for anaerobic digestion and the rest is sent for a different process called in-vessel composting. Both of these breakdown the food into its valuable nutrients and create a compost product that can be used to improve the soil and grow more food or plants.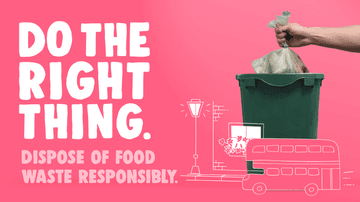 Save money
You would be surprised with the amount of uneaten food that is wasted every day and ends up in with your black bin rubbish. Using your food waste caddy will show you how much you are throwing away and puts everything into perspective. People who use their food waste service are more likely to spend less food shopping as they are more aware on the amounts they are spending on surplus, uneaten food.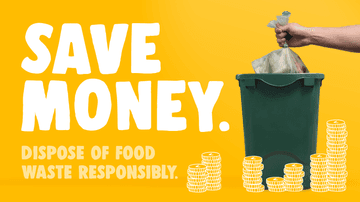 Use a food waste caddy
If you are currently eligible for your council's food waste recycling service, click on your council below
to order your food waste caddy
PLEASE NOTE
Precautions currently in place due to public health concerns may be affecting orders and deliveries in your borough. Click on your council's logo below to find out more.

Eat Like A Londoner
We're very proud to be part of Eat Like a Londoner. It's a first-of-its-kind food platform for Londoners. It's designed to help Londoners shop, cook and eat better: more sustainably, more cost-effectively, more deliciously. With recipes, hacks, tips and tricks – from experts and locals alike – this is the ultimate destination for anyone looking for new ways to cook, plan or save food.
Go to Eatlikealondoner.com to check it out
How do i use a food waste caddy?
​​Keep your small, indoor caddy in the kitchen. Line your caddy with biodegradable food waste bags.

Throw any suitable food waste into the food waste caddy.

When it's full, tie the top of your liner bag, and place it in your large, outdoor caddy.

Make sure your outdoor caddy is put out for collection on your local collection day.
What happens to my food waste when it is collected?
Food waste collected from your home is taken to one of our transfer stations in Ruislip & Brentford. The food waste is collected and taken to a special anaerobic digestion plant in Mitcham where it's turned into soil fertilizer and energy for the national grid.
Your food waste is used to power homes and businesses, as well as powering the trucks collecting your food waste.
Will my indoor caddy smell?
Empty your caddy every two to three days to keep the smell down.
Try placing a sheet of newspaper inside the bottom of your caddy to help keep it dry.